FeetFinder Seller Reviews: Is FeetFinder a Legit Website To Sell Feet Pics?
Discussing FeetFinder Seller reviews and what the creators think about selling Feet Pics on FeetFinder as a creator. We have discussed everything to help you better understand the platform. What other creators thinks about being a seller on FeetFinder?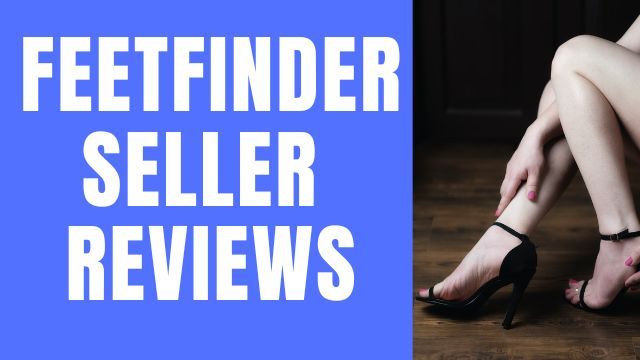 According to a survey, one in 7 people have Foot Fetish. This is why it is a potential reason why feet pics selling online is very common and, in some cases, a good lucrative business venture.
This is why here is the best website for selling and buying feet pictures you will find on the internet.
FeetFinder is a website that allows you to sell your feet pics for a particular amount. I know what you are thinking, how it works, and how you can benefit from it. Keep reading for a detailed overview of FeetFinder.
What is Feetfinder?
FeetFinder is the best site for selling and buying feet pictures. To be honest, you can easily sell your feet pictures in multiple ways; however, if you sell them via FeetFinder, you can find a lot more niches.
The point to remember is there are two things that you require to be a successful creator by selling feet pictures; number 1 is creating good content, and number 2 is marketing that content on the correct platform.
The sign-up process on FeetFinder takes just 5 minutes, and the seller is verified before he/she completes the sign-up process. This verification helps make sure that all content that is available to buyers is from real people. With the help of this verification, buyers can decide whether to purchase content from sellers or not. Once the offer is confirmed by the buyer, you, as a seller, can choose to reject or accept the request.
FeetFinder blurs the feet pictures of sellers on the website. However, it allows the buyers to look at the previews of the feet pics. This helps to make sure that the buyers get the right deliverable and sellers get paid.
To make sure that the transactions on the FeetFinder are wholly secure, the website works with Segpay and Paxum. Both platforms offer highly secure online transaction processing. The sellers from the US receive payment via Segpay, and the international sellers get the payments via Paxum.
How do You make money on FeetFinder?
How do you make money on FeetFinder as a Feet seller? You can make money on FeetFinder in the following ways:
You can make money by getting paying subscribers. Subscribers who paid a monthly fee.
On FeetFinder, as a seller, you can make money by uploading Feet albums and letting your fans pay for that Feet albums.
You can also make money by getting a Tip from your fans.
You can also make money by getting custom orders and getting paid through a Tip.
How much money you can you make on FeetFinder? There is no answer to this if you are consistent and passionate about selling Feet Pics and videos,
How To Get Started With FeetFinder?
Getting started with FeetFinder is very easy. You just need a few minutes to set up your profile and get verified.
Here are the steps to follow while getting started with FeetFinder:
Step 1- Create an account
Click on Sign up on the page. This will initiate the process of creating an account on FeetFinder. You can use Gmail as well as any other email ID you have.
Step 2 - Identity verification
Once the initial signup is completed, you need the identity verification to move forward. In this step, you need to click a selfie with any of the gov-issued ID cards you have.
Step 3 - Complete your profile
Once the verification part is done, you need to complete the remaining profile. Here you need to fill up your date of birth, age, and email id. Don't worry, your personal details will be completely safe.
Step 4 - Premium upgradation
The final step is to upgrade with the subscription. The monthly charges are $4.99, and the annual charges are $14.99. This will unlock the additional features as well. However, do not apply if your age is under 18 years. As of now, your profile would not get approval if you stay outside the UK, Canada, and the USA.
Is FeetFinder Legit or Not?
FeetFinder is completely legit. On TrustPilot, FeetFinder has gained 4.9/5 rating. In fact, there are more than 5000+ reviews. Sounds great, right?
Talking about Reddit, you will not find any complaints regarding payment issues or legitimacy. Since 2016, FeetFinder is highly dominating this market with great transparency. The website takes care of privacy, anonymity, seamless support, and on-time payment.

FeetFinder Reviews
It is very interesting to consider that, unlike other subscription-based sites, FeedFinder does not have an app. All the transactions and searches are done on the website only. However, you can still access the website on your cell phone. This website claims the reason behind this is that iOS and Playstore do not allow visitors to sell and buy feet pictures.
As I have already mentioned, FeetFinder has a rating of 4.9 on TrustPilot, where more than 90% of voters vote "Excellent" for the website. The majority of users find the transactions stress-free and a few complaint about the customer service that the website provides.
Many sellers post content for months with no sales or interest, allowing them to raise questions about FeetFinder's ads efforts. Additionally, along with the subscription fee, the sellers need to give 20% of their earnings to the website.
Some of the seller complaints include
Payout is $30, which is hard to get by, but if you are consistent
FeetFinder Pros and Cons
Pros:
Available to users worldwide
User-friendly registration and account creation process
The referral program incentivizes user engagement
Weekly payouts for sellers (minimum of $30)
ID verification system enhances safety and security measures
Easy browsing through tags and categories
It is the best site for anyone looking to sell their Feet Pics and videos.
FeetFinder has over 100,000+ creators selling Feet Pics and millions of fans.
Cons:
No mobile application is available.
Is Feetfinder Trustworthy & Safe?
As on Trustpilot, FeetFinder has an overall rating of 4.9 out of 5, you can conclude that it is trustworthy and safe to use.
This website is very safe to sell and buy feet pics. In addition, FeetFinder has added security to make sure the safety of sellers and buyers. Its verification process is compulsory. Meanwhile, it also keeps your information very safe.
Who Buys Feet Pics On FeetFinder?
The buyer's list of FeetFinder includes
Feet fetishists - This group of people buys Feet pics and videos for their own sexual
Advertisers - Advertisers purchase these feet pics and videos for their campaigns. They use these contents for advertising their products, such as footwear, nail polishes, anklets, cosmetics, etc.
Feet image collectors - Yes, you heard it right. There are people who have a passion for collecting different images and keeping them as valuables.
Bloggers - Creators who blog about shoes, feet, health, etc, source feet images from websites such as FeetFinder.
Magazine or newspaper publishers - be it publishing houses or news houses, there is a good market for feet images that can be on magazine covers.
Feet modeling agency - This type of agency purchases foot pics from people who have correct foot features for various campaigns.
How much do people earn from selling feet pictures?
It is surprising to know that many individuals agreed to pay a high amount for your feet images, and many sellers earn more than $1000 every month.
For instance, a Canadian woman called Jessica Gould earns around $90,000+ annually from the Social media platform- Instagram by just selling foot content. However, she has worked on this for years. Therefore, you will need to work really hard to go to that level.
Talking about the beginner level, let us assume that you have 10 followers/per month. You charge them $15 to follow you. This means the total amount is $150. Consider 2 of them wanting to buy 2 feet images at $19 each. The total is now $76.
Now, you have $226 as total earnings per month, and then FeetFinder charges 20% of the total gross earning, which is $45. This means that you have $180 remaining.
Make a note that there is no fixed cost for feet images and videos; anyone can earn from $5 - $1000 or more. This amount totally depends on how much you create and how much you charge.
How does FeetFinder handle sellers' payouts?
The payout process varies by user location. Users based in the US are required to register with FeetFinder, and payouts are processed by Segpay (no Segpay account is necessary). Users located outside the US must create a Paxum account to receive payouts.
Payout requests must meet a $30 minimum threshold. Upon request, platform administrators will verify all sales earnings, and once approved, the payout amount will be released within 3-5 business days.
Is FeetFinder Free To Use?
Previously a free platform, this website has introduced subscription plans to remain competitive in the market and enhance opportunities for sellers. While buyers can access the platform without cost, sellers are required to select a subscription plan to sell their photos.
FeetFinder offers two subscription options for sellers: a monthly fee of $4.99 or an annual fee of $14.99. An additional FeetFinder Premium plan is available for $14.99 per month or an annual subscription fee of $29.99, which includes additional features.
Funds generated through these subscription plans are utilized for marketing campaigns and platform enhancements that aim to attract more buyers and expand the site's features, thereby increasing opportunities for sellers to make sales. It is recommended that regular sellers opt for the annual subscription plan to save on costs.
Feet Finder Tips For Sellers or Creators:
Craft detailed and flirtatious descriptions to accompany your photos and videos.
Having an amazing FeetFinder Bio could help you convert more visitors into fans.
Ensure your visual content is of high quality and resolution.
Consider upgrading to a premium account for more upload options.
Familiarise yourself with FeetFinder's most popular feet categories.
Maintain consistency on the platform to demonstrate your activity and responsiveness to buyers' requests.
Leverage marketing and promotion by sharing your FeetFinder link on select social media platforms to cultivate a following.
Develop your skills in posing and photography through consistent practice.
Here is the article to help you with Tips and Tricks about selling Feet Pics on FeetFinder: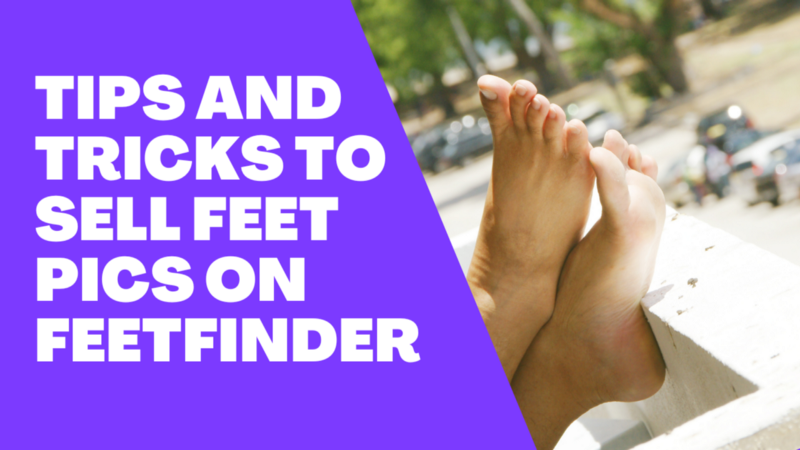 FeetFinder Seller Review
FeetFinder is a legitimate platform for individuals to sell pictures of their feet, with many satisfied sellers on the platform. In terms of user safety, FeetFinder has implemented measures such as ID verification and secure payment processing to ensure personal information and financial transactions are secure.
With these safeguards in place, users can have confidence in the platform's commitment to user safety and privacy. Additionally, FeetFinder has been in operation for several years, earning a reputation as a trusted marketplace for Feet pictures. Overall, those interested in selling feet pics can feel comfortable using FeetFinder as a reliable platform to do so.
Frequently asked questions
Can Guys Sell Feet Pics?
Yes, guys can sell feet pics on FeetFinder. This website allows every gender and race to sell feet images as long as they are 18 or 18+
Is There A Limit To the Content Size Or Length I Can Upload?
Yes, there is a limit to the content size or length you can upload. You can upload unlimited videos and images for up to 10 minutes or 1 GB. Content exceeding this length or size will not be uploaded on the site.
Is FeetFinder Really Anonymous?
FeetFinder is very anonymous when it comes to submitting and selling feet images on the website. Also, the personal information you share during verification is safe with them.
Also read:
Sell Feet Pics on FeetFinder
FeetFinder is the best website for anyone looking to sell Feet Pics, if you want to make money selling Feet pics by getting paying subscribers, selling your Feet albums, and receiving a Tip from your fans. Sell Feet Pics on FeetFinder.