Instafeet Review: Is Instafeet a legit website to sell Feet Pics?
Instafeet Review? Is it a legit website to start selling Feet pics? We also explained that Instafeet is a real website to sell your Feet pics.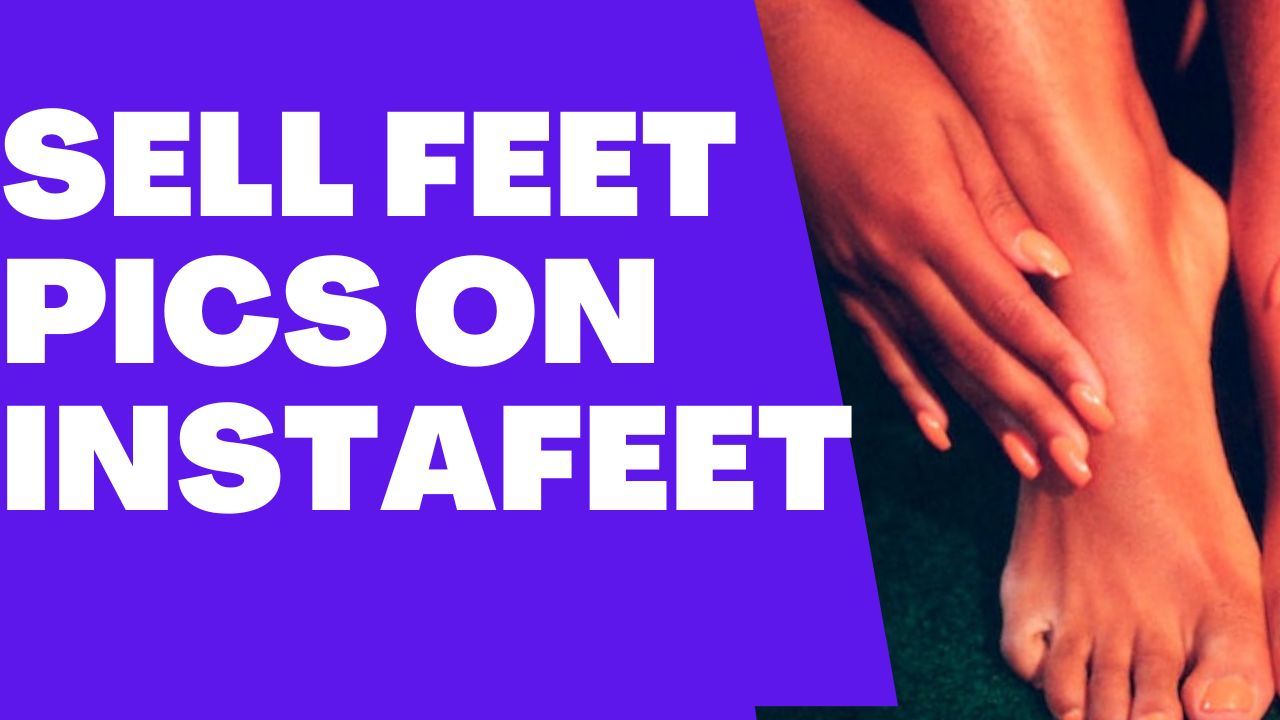 Instafeet is a website where creators can sell their Feet Pics and start making money in different ways. In this article we have discussed some of the potential ways you can start making money on Instafeet and what are some of the reviews on different social media platforms about Instafeet.
Yes, Instafeet is a legit and safe website for you to start your feet pics business. But is it worth it?
There are some mixed reviews about Instafeet on different forums, and it is confusing for many new feet pics sellers whether to trust this website and submit their details to register on Instafeet.
The blog post will help you resolve many unanswered queries and user reviews about Instafeet that you need to know before signing up for Instafeet.
An Instafeet Review:
Because of many mixed reviews, I have gathered all the information that best describes Instafeet and what it is known for. We can better differentiate between real and fake seller reviews based on this information.
To best explain the review, here is what you can expect from Instafeet, and let's see how many users are satisfied with their services later in the blog post.
What is Instafeet?
Instafeet is a private platform where you can find a great variety of feet fetish videos and feet pics posted by sellers from all over the world.
The platform is free both for sellers and buyers. It is worth mentioning that only female foot models are allowed to sell their feet pics on Instafeet. This policy helps the platform to avoid sugar daddy scams that would be more common otherwise.
As an Instafeet seller, you can make large-scale sales in different categories of the feet fetish industry. And that means Instafeet can help you make your business profitable.
Start Selling Feet Pics on FeetFinder
You can make money on FeetFinder by selling your Feet pics through uploading your Feet album and priced it. You can also start making money by getting paying subscribers, and receiving tips from your fans. Sell Feet Pics on FeetFinder here.
How much does it cost to sell feet pics on Instafeet?
It costs you nothing to sell feet pics on Instafeet.
The website is free both for sellers and buyers. You need to be 18 or older and get your ID verified by the admin to sell your feet pics on Instafeet. On the other hand, buyers can register for free, and see your feet pics, they will have to subscribe to your seller profile.
The subscription charges are set by the seller, and it starts from $10 to as much as you want to charge your visitors. Only paid visitors can get their eyes on your feet pics and can place offers for customized feet content.
Can you make $300 selling feet pics on Instafeet?
Yes, an average seller can make around $300 in a single month from Instafeet.
But what if I say many users already make more than $500 in a single day from Instafeet? Yeah, that was the motivation that encouraged me as well to sell my feet pics on Instafeet.
The source confirms that a web developer racks up more than $4,280 from Instafeet monthly. Hold on; she is freakin making more than $4000 despite working part-time on Instafeet!
She is earning so well from this side hustle that she is considering quitting her development job. And all I can think is, from where can I do master in selling feet pics (excuse the pun)?
Is Instafeet safe and legit?
It is safe and legit that thousands of users are enjoying the best time of their lives selling feet pics or getting steamy and feet fetish content daily.
It is one of the platforms that is recommended if you are very concerned about privacy. Instafeet is a private website. There is no chance that anyone can gawk at your feet pics without paying the subscription charges set by you.
Is Instafeet worth it?
Instafeet is a secured platform with a business model that can grow your feet pics business to another level.
It's worth being a part of Instafeet as you can sell your feet pics without compromising your privacy. You can make money from Instafeet, i.e., by subscriptions and selling your feet pics.
Instafeet seller reviews also mentioned that most of their Instafeet earnings are made from subscriptions, and the rest are made from selling feet or custom feet content.
How much can you make from Instafeet?
You can make as much as $300 and more from Instafeet.
However, this is just an average estimate for beginners, and your earnings entirely depend on how much you charge per feet pic.
Feet pics are sold at the rate of $5/$10/$15 per picture. You can charge more for custom feet pictures according to the quality of your pictures.
Why sell feet pics on Instafeet?
Being a private platform, Instafeet allows you to sell feet pics anonymously in most countries.
Offers high subscription earnings as your profiles are only public to subscribers.
You can find more niche buyers here, as it is considered a huge community for feet fetishists.
Instafeet pays you every 1st and 15th of a month with no minimum payout limits.
It is 100% legit and safe.
You don't necessarily have to show your face.
The website offers secure transactions to your e-wallets. You can get paid through PayPal/Cash app/Venmo. Sell Feet Pics on PayPal
Seller reviews about Instafeet:
Here are some reviews that can better explain the reputation of this website from different users.
Instafeet Creator Reviews and ratings
Instafeet has got 2.7 stars on Trustpilot collected from 22 users. The poor ratings are due to difficulties addressed by users who tried registering on Instafeet.
Instafeet US Reviews
Some positive reviews posted by US users are;
Instafeet works as it claims to. The registration verification process takes 1 day to 3 weeks. You just need to feed in legit information before you apply for registration.
The website informs users about their registration status through email. Whether your application is approved or not, you will get to know both cases through email.
Instafeet UK Reviews
Instafeet UK reviews are mostly negative, and the users have claimed the following issues;
The website takes too long to load.
There's not enough information on the website. The Instafeet website doesn't have contact forms.
BBB does not accredit the website.
Poor customer support services.
Delays in ID verification.
It takes too long to review the seller's profile.
The website is poorly maintained and shows random errors that must be fixed.
Wrong password scams happen so frequently.
FAQs: Instafeet Review: Is Instafeet a legit website to sell Feet Pics?
Yes, Instafeet is a free platform both for buyers and sellers, and it's worth getting your sales through Instafeet.
Instafeet buyers are more inclined to subscribe to your profile to see what you have posted on your profile.
Can I sell my hand pics on Instafeet?
No, you can not put anything on your profile except your face and feet.
The website is a pure feet pics selling platform and only allows female feet models to showcase their precious foot content and make money.
Who buys feet pics from Instafeet?
They are mostly foot lovers who are interested like no one. Feet fetishists get their crazy desires fulfilled by buying feet pics from Instafeet. So make sure you are willing to submit your pictures for this purpose before signing up for Instafeet.
How to get paid on Instafeet?
You can link your PayPal/Venmo/Cash app account to get paid from Instafeet.
P.S: Instafeet Review: Is Instafeet a legit website to sell Feet Pics?
Yes, Instafeet is a secure and legit platform to sell feet pics. It keeps your information and earnings safe and allows you to make big-scale sales in the feet fetish community.
The website has quite unsatisfied users, but we still believe it's worth trying to set up your business on Instafeet. However, Instafeet isn't the only platform for your feet pics. You can cross-market your business on Feetfinder, which has relatively good reviews than Instafeet.

Read more related articles:
FeetFinder Vs Instafeet: What is The Difference Between The Feet Selling Platforms
How To Make Money Selling Feet Pics as a Guy?
How To Sell Feet Pics on Shutterstock?